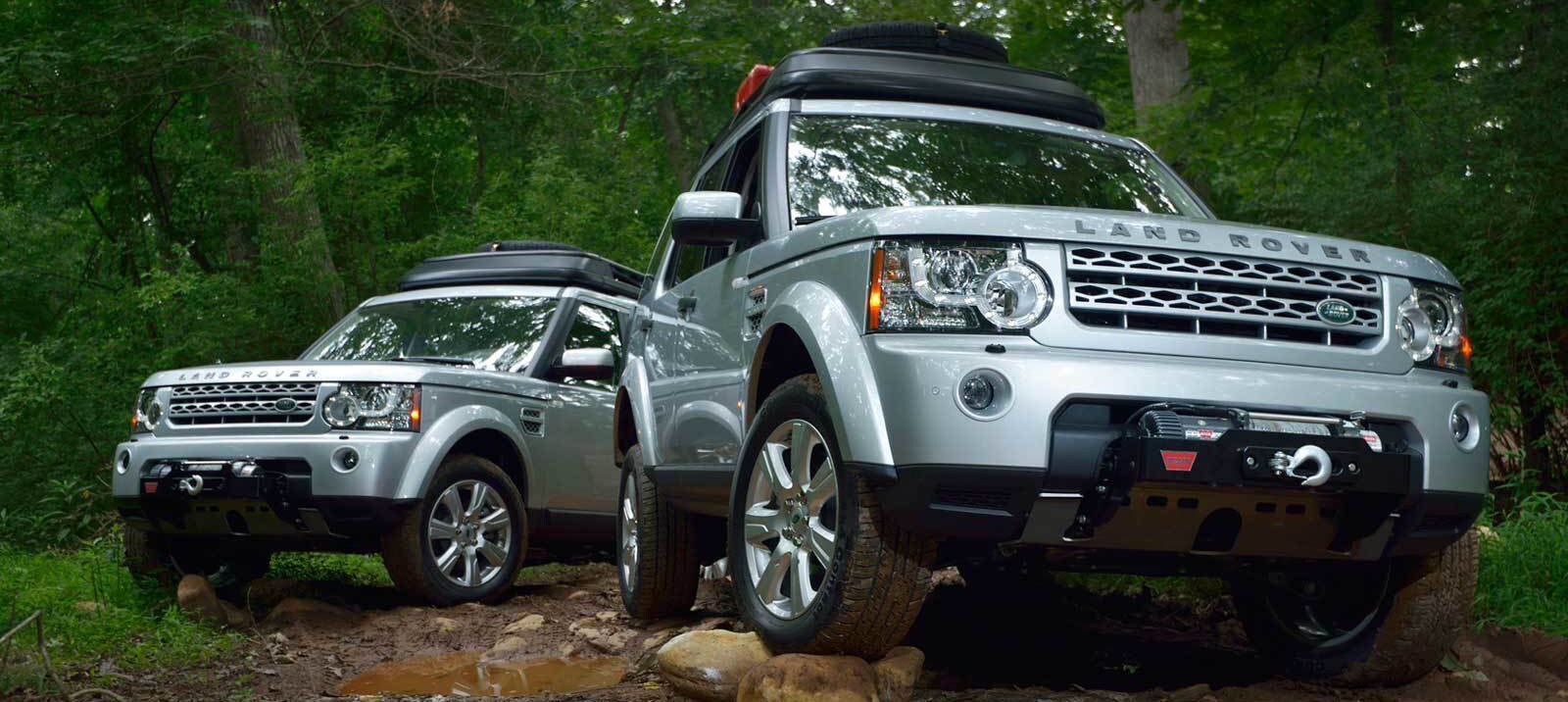 The year is 1947. We're across the ocean from Land Rover of Naperville -- and well before our dealership was born -- a man sketches the silhouette of a car in the sand of a Welsh beach. That car is the Land Rover. Tough, intrepid, it goes on to change history, mastering all manner of terrain and capturing hearts around the world.
Decades of innovation have taken us Above and Beyond. We've navigated uncharted territory with a firm grasp of where we started, bringing the unique marriage of capability and composure to the streets of Chicago. It's what distinguishes every vehicle bearing the Land Rover badge. Land Rover of Naperville is proud to share the history.
A Heritage Rooted in Craft and Adventure
In creating a vehicle that inspired total confidence whatever the terrain, we ushered in a new generation of adventurers. Go behind the scenes to see our accomplished craftsmen - both technological and traditional - delight in detail and bring the Land Rover to life.
Our record-breaking expeditions demonstrate that if you're driving into the unknown, only a Land Rover will do.Journeys into undiscovered territory are always exciting, and the future is no different. We see innovation as our way of mapping the terrain of tomorrow.
Reasons Why People Buy Land Rovers
Practicality - There's no denying, Land Rovers are tools on wheels. Rugged, hard-wearing interiors with fabrics resistant to mud and moisture and a rear loading area that's ready for anything from a concrete mixer, to a 50 gallon drum, several dogs, boxes of tools, the Queen, or a combination of the above.
Wheelbase Options - Land Rover even has their own "Special Vehicles Department" offering additional, specialized outfittings. There's no other company out there that can offer this kind of variety and that's why you don't see many Nissan Navara snow ploughs or Hilux based cherry pickers.
Off-road Abilities Out of the Box - Land Rover's history was founded off-road, and you can see it in the Range Rover performance specs today. Farmers love Land Rovers for their go anywhere capability. Mud, wet grass and rutted farm tracks prove trivial. Snowy roads, even under thick drifts of snow are completely passable, crucial if you live in a secluded village with limited access. These vehicles are designed for trips across a beach, into the sea, through fords, and across side slopes that would topple a lesser vehicle.
Cool Factor - One big reason people buy Landy's now is the cool factor. Companies like Twisted Performance have made tuned Defenders desirable. Purchases by premiership footballers and celebrities increase exposure, resulting in buyers who want to emulate their stars.
Lack of Depreciation - There's very few sound investments in this world. But buying a Land Rover is somewhat sensible, as demand is constant and high while depreciation is comparatively low. It's a luxury vehicle built for the long haul, and few Land Rover competitors can truly say that.
Community - Very few vehicles have as a big and as dedicated a following as the Land Rover, both here in Chicagoland and across the world. With a very enthusiastic set of owners, it's easy to always find help, advice and general Land Rover chat. There are lots of forums and facebook groups dedicated to all things Green Oval.
Find Your Land Rover at Land Rover of Naperville
We carry the full lineup of Land Rover models at Land Rover of Naperville. We also carry all of the Range Rover models, including the Range Rover Evoque. Contact us today and let us find the one that's right for you, or find out the latest news from the Chicago Auto Show!
Sales Hours
Monday

9:00AM - 9:00PM

Tuesday

9:00AM - 9:00PM

Wednesday

9:00AM - 9:00PM

Thursday

9:00AM - 9:00PM

Friday

9:00AM - 9:00PM

Saturday

9:00AM - 6:00PM

Sunday

Closed
See All Department Hours
Dealership Hours
Monday

9:00AM - 9:00PM

Tuesday

9:00AM - 9:00PM

Wednesday

9:00AM - 9:00PM

Thursday

9:00AM - 9:00PM

Friday

9:00AM - 9:00PM

Saturday

9:00AM - 6:00PM

Sunday

Closed
Parts Dept. Hours
Monday

7:30AM - 5:30PM

Tuesday

7:30AM - 5:30PM

Wednesday

7:30AM - 5:30PM

Thursday

7:30AM - 5:30PM

Friday

7:30AM - 5:30PM

Saturday

8:00AM - 5:00PM

Sunday

Closed
Service Dept. Hours
Monday

7:30AM - 6:00PM

Tuesday

7:30AM - 6:00PM

Wednesday

7:30AM - 6:00PM

Thursday

7:30AM - 6:00PM

Friday

7:30AM - 6:00PM

Saturday

8:00AM - 5:00PM

Sunday

Closed
Make an Inquiry