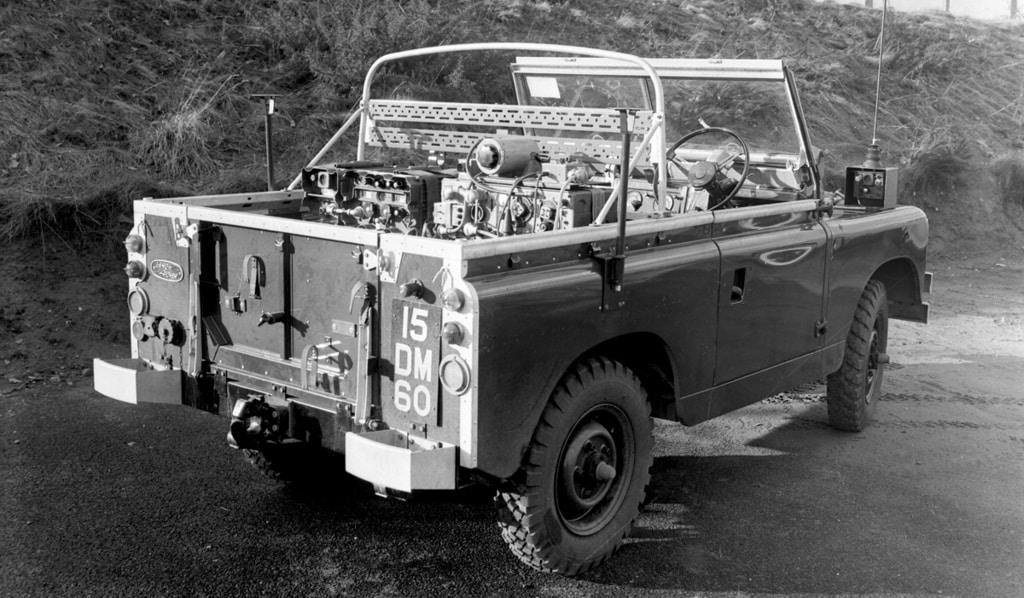 Series II Military Specification Land Rover
Before Land Rover arrived in Chicago and became synonymous with rugged luxury, it had its start as a military vehicle used by the British Armed forces -- that's a Series II Military Specification Land Rover, SII Military Specification for short. You may not see a direct family resemblance between the SII Military Specification model above and the modern Range Rover and Discovery models, but everything under the hood is a direct descendent.
Past and Future Military Land Rover SUVs
SIIA Ambulance: In the Cold War, this ambulance was relied on by the British Army and a modern version is still used today
SIIA "Pink Panther": The SIIA was first produced by the British Military and is still used by the US Rangers today. This model was built for tough desert conditions
Amphibious SIIA 109″: Never actually used in combat, this prototype was designed with amphibious landings in mind and has the appearance of a life raft and Land Rover combined.
SIII 109″ GS and FFR:These near identical models served as transporters
V8 Centaur Multi-Role Half-Track: The Centaur provides both the strength of a tank and the agility of a truck by combining the design of the truck front with the tank back.
When you buy a new Land Rover, you'll have the assurance of a quality, reliable vehicle that has been tested in the worst conditions.
Find a Land Rover to Serve You at Land Rover of Naperville
Get a Land Rover to help you through your daily battles at Land Rover of Naperville near Schaumburg. Check out our new inventory and get pre-approved for financing when you're ready to buy. Contact Us with any questions or to schedule a test drive.