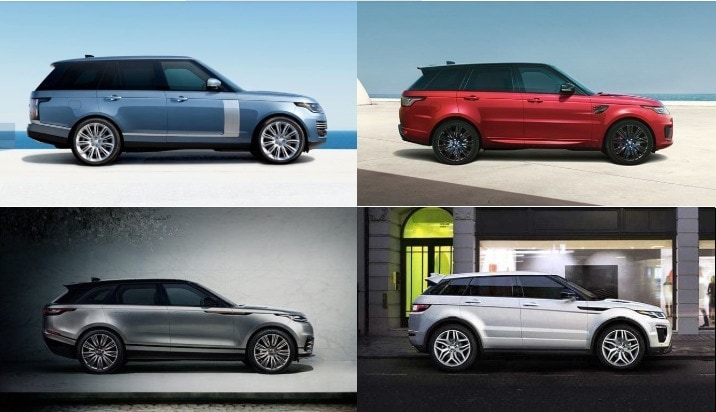 What's the difference between Land Rover and Range Rover? Both names sound similar, but these days only one of them is a model -- the other is a brand. We're taking a look at Land Rover vs. Range Rover to help Chicagoland drivers better understand the differences and similarities between these two types of luxury SUVs.
Rover History
It all starts with the brand named Rover, which sold high-end luxury vehicles. In the 1940s, after WWII, they saw sales drop. Rover decided to make a more utilitarian vehicle with a focus on agriculture called the Series 1 Land Rover. Land Rover proved to be a successful enterprise, so the company kept it, and it reshaped the direction of the brand.
Rover realized they also needed a more city-focused car, since a vehicle meant for agriculture didn't appeal to everyone. In 1970, the Range Rover made its debut. The 1960s saw a trend of "leisure SUVs", which helped make the Range Rover a success.
Land Rover and Range Rover Today
Since the inception of the Series 1 Land Rover, Land Rover models have continued to be in production, but their utilitarian nature is now focused more toward towing and off-road driving. Today we have the Discover models carrying on the legacy of the original Land Rover.
The difference between the Discovery vs. Range Rover is that Land Rovers are high-end SUVs designed for off-roading. Range Rover vehicles are true luxury SUVs with a more city-oriented driving focus. Today's Range Rover models include the:
Range Rover Sport
Range Rover Velar
Explore the Land Rover and Range Rover Vehicles in Person
Now that you know that Land Rover is the brand filled with vehicles like the Discovery and the Range Rover, let us show you what the difference feels like. It's time to visit Land Rover of Naperville, not far from Schaumburg, to explore both inventories and see which vehicle works best for your needs.