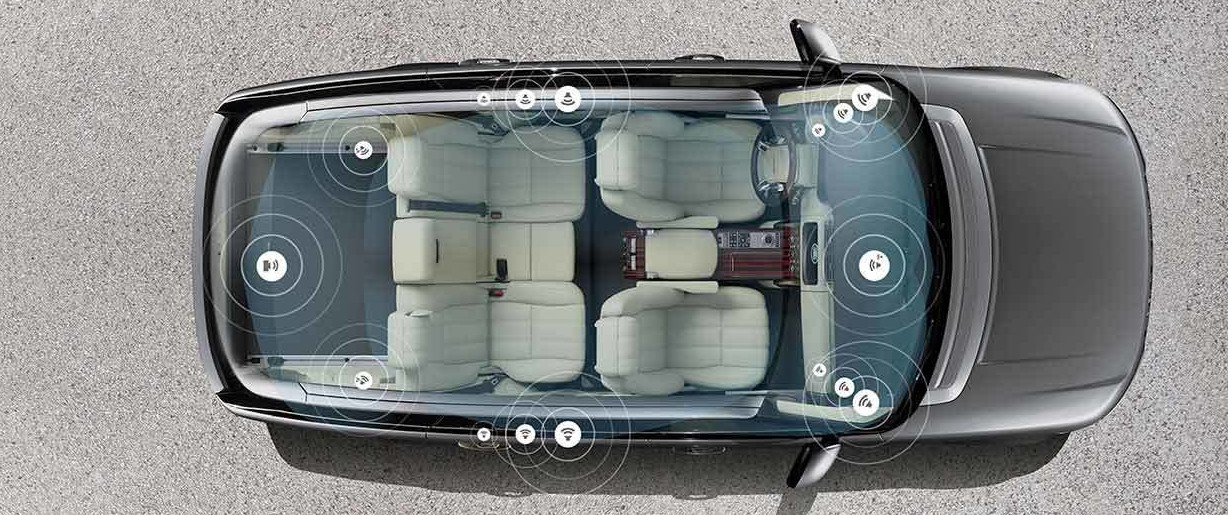 ?
Drivers come to Land Rover of Naperville because the automaker has built up an immense reputation for not only delivering dependable, high-quality vehicles but ensuring they are held to an exacting standard for luxury. And it's through partnering with Meridian that Land Rover brings an audiophile-grade experience to the luxury crossover. What sets Meridian sound systems apart from the competition? We're glad you asked.
Authentic and Immersive Sound
Chicagoland drivers tend to spend more time on the road than folks who live in smaller cities, and that means making the most of the time we have behind the wheel. No matter your favorite music, you want it to sound the best, and Meridian is dedicated to recreating the most authentic and immersive experience possible while on the road.
Meridian provides a trio of options for drivers:
Meridian Signature Sound System 1700 Watts / 29 Speakers on a 2019 Range Rover
Meridian Surround Sound System 825 Watts / 19 Speakers on a 2019 Range Rover
Meridian Sound System 380 Watts / 13 Speakers on a 2019 Range Rover
Through precision digital technologies, Meridian is able to echo the original artist's emotion and sound and transform your vehicle into the closest thing to the recording studio. These state-of-the-art audio technologies make the Meridian Sound Systems truly stand out:
Digital Signal Processing: Active DSP crossovers are individually tailored, distributing music to each speaker and giving it a life beyond headphones.
Digital Dither Shaping: Ensures high-quality audio no matter the format -- by converting radio, USB, Bluetooth, and more to a common format for an authentic, engaging experience.
Cabin Correction: A car is going to sound different than your home office, and Meridian Cabin Correction intelligently optimizes the audio to the exact acoustics of the drive.
Trifield Technology: By blending the center and surround channels, this exclusive technology can create a consistent and concert-like experience that's optimized for every occupant in the cabin, expanding the sense of space and enhancing your soundtrack.
Discover Meridian Sound Firsthand at Land Rover of Naperville
Premium Meridian Sound Systems are best experienced firsthand, and we'll be sure to make it a part of your test drive. Contact Land Rover of Naperville to learn more about your Meridian audio options or to schedule a test drive of a new Land Rover with a Meridian Sound System installed.