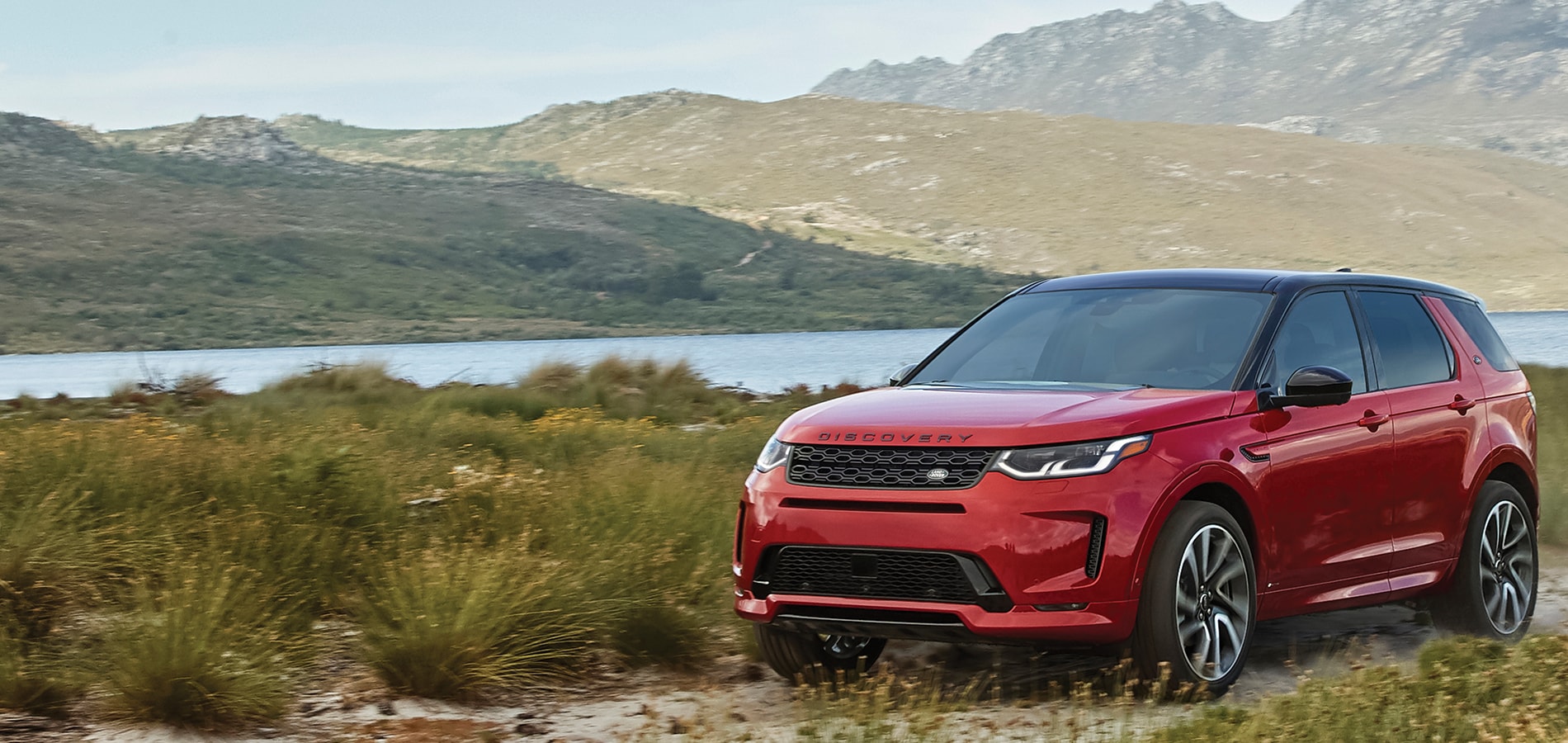 THE NEW VERSATILE COMPACT SUV 
CLEARSIGHT INTERIOR REAR‑VIEW MIRROR
The spacious rear cargo area is ideal for your family's essentials, but how do you see past your passengers and all their gear? With ClearSight interior rear-view mirror, you can enjoy an unobstructed view, regardless of who or what is behind you.
CLEARSIGHT GROUND VIEW
Ideal for off-roading and tackling rough terrain. ClearSight Ground View displays a camera view of the front underside of the vehicle on the large central touchscreen-making it possible to 'see through' the hood of the Discovery Sport as you drive.
Capability and composure in equal measure. The joy of the Discovery Sport is in finding that no adventure is out of reach.
ALL‑WHEEL DRIVE
Ensures a confident drive, on- or off-road. On slippery surfaces, such as grass and snow, torque can be balanced between the front and rear wheels to maximize traction.
TERRAIN RESPONSE® 2
Match the demands of the terrain by optimizing the Discovery Sport with one of four driving modes. Terrain Response 2 monitors the driving conditions and takes the award-winning Terrain Response system to the next level by systematically selecting the most suitable driving mode for you.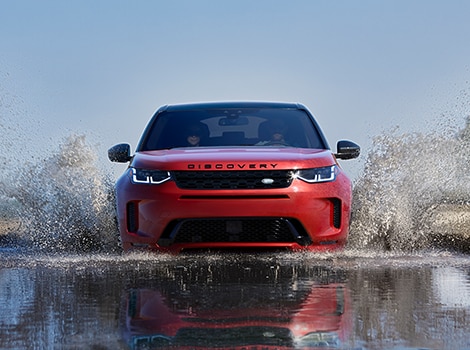 Distinctive contours, perfectly balanced proportions and characteristic design cues distinguish the Discovery Sport.
A NEW APPROACH
Whether in the urban jungle or driving through the valley, the Discovery Sport will have you approaching your next adventure in style.
TWO DISTINCT STYLES
Find freedom and express yourself through two distinct body styles. The Discovery Sport R‑Dynamic is bold and sporty. The Discovery Sport, on the other hand, enhances the vehicle's iconic design.
With the flexibility of 5+2 seating, clever storage solutions and enough space for everyone, the Discovery Sport is versatile by design.
CLEVER STORAGE
The open, bright Discovery Sport interior provides a sense of space-something you'll no doubt want to maintain even with a full vehicle. Clever storage solutions throughout allow you to avoid clutter while taking everything you need.
ACTIVE LIFESTYLE
Enjoy your favorite outdoor activities without the need to take your keys. The optional Activity Key wristband is a robust, fully waterproof wearable. Simply leave your keys safely locked in the vehicle and use your Activity Key to lock and unlock your Discovery Sport
PREMIUM MATERIALS
Included among the premium materials used throughout the redesigned Discovery Sport interior are new veneers that allow you to tailor the vehicle to your liking. A choice of four interior finishes are available.
SOPHISTICATED SPACE
The interior layout of the Discovery Sport serves driver and passengers alike. Sleek and spacious, it offers new premium accents such as Noble Chrome finishes.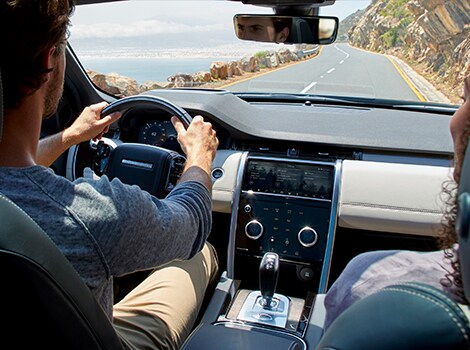 Stay connected wherever you are. With the Online Pack, you can ensure passengers are constantly entertained, while you can stay informed with the Smartphone Pack, which seamlessly integrates connected devices with your Discovery Sport.
INFOTAINMENT
With technologies like the 4G Wi-Fi Hotspot, your passengers can readily stream their favorite shows, clips and songs, while the intuitive InControl® interface allows you to stay informed and focused on the road.
CONTACT US
DISCLAIMERS
1.   These features are not a substitute for driving safely with due care and attention, and will not function under all circumstances, speeds, weather and road conditions. The driver should not assume that these features will correct errors of judgment in driving. Please consult your owner's manual or your local authorized Land Rover Retailer for more details.
2.   Please remember that the safety belts in a vehicle constitute the primary protection system for driver and passengers in collisions. Airbags are not designed to deploy in all collisions. The airbag Supplemental Restraint System (SRS) is a supplement to the safety belts and is designed to work as a system with the safety belts. Although airbags provide additional protection, airbags without safety belts do not provide optimal protection in a crash. Always wear your safety belts. Children younger than 13 years old should always be properly restrained in a back seat, away from airbags. Never place an infant seat in the front seat.
7.   European model shown.
14.   Trademarks: iPad®, iPod® and iPhone® are trademarks of Apple, Inc. registered in the U.S. and other countries.  SiriusXM® Satellite Radio is a registered trademark of Sirius XM Radio Inc. and its subsidiaries. HD Radio™ is a trademark owned by iBiquity Digital Corporation. WhiteFire™ is a trademark owned by Unwired Technology LLC. All other trademarks are the property of their respective owners.